Hey everyone! Sorry, I have been busy with Pokemon Go, baby watching, and work recently and haven't had a chance to post my progress in nerd world in quite awhile. There is a new game in town and it is called Albion Online! This game is a hardcore community driven MMORPG that is currently in its Final Beta. Albion Online is a B2P (Buy to Play) game that seemingly is one world/server and cross platform. This game has caught my interest due to some of the features such as full loot PVP, Crime and Reputation, and Classless characters.
I am currently an Epic Founder, meaning I get to try this bad boy out on August 2nd with some perks. I already secured my name Benny(so I think) and my badass dad bod as shown below:

I think one of the limitations for this game is also a selling point, the cross platform compatibility with mobile devices. It means the graphics, UI, and overall game will be toned down to prevent overload on tablets. Just look at my polygonal Disney prince body in the character creation above!
This game does intrigue me as I have always wanted a sandbox MMORPG with features such as:
Single World/Server
Player Housing
Crime and Reputation
Territory Conquest
Classless Characters
Level-less Characters
PVP Looting
I do have a concern however… will there be enough itemization to keep me interested? From what I see no equipment is like how Diablo does it best with prefix/suffixes. There are artifact equipment that can be forged, but that just isn't the same. I can imagine everyone wearing the exact same T8 gear unfortunately in the endgame. Why can't Diablo just be an MMORPG???
As the US market seemingly keeps reiterating World of Warcraft clones, I have noticed the European developers have been more original with their games. A French game that had a good amount of what I liked was Wakfu. There are similarities in this game from what I see in the trailers/streams which are the maps, reputation system, and crafting.
I also noticed skills/spells seem to come from equipment. This is sort of a weird style that almost reminds me of Path of Exile but not quite. I believe your character stats are all determined by equipment which I find pretty awesome.
The game doesn't seem like it has levels. This does mean players can just hop on and progress together. Gear does seem to require refinement via a Destiny board to equip. Seems like although you can potentially lose your gear, you can never lose your progression of knowledge. This reminds me a lot of EVE Online which in a way is a good thing.
Conclusion, this is a game I plan to try as it reminds me of a medieval EVE Online/Wakfu. It seems like it has a lot of promise and potential going forward. Hell it even has a book published for it already on amazon!

Some final things to keep in mind before diving in with me:
This game will not be Free to Play
This game is in Final Paid Beta that lasts for approximately 3 months
This Final Beta will wipe everyone's characters before release
You can potentially lose Items during death in PVP zones
iOS support won't be available until after launch
If you still want to join the adventure with me, please use my referral link by clicking HERE or the image below: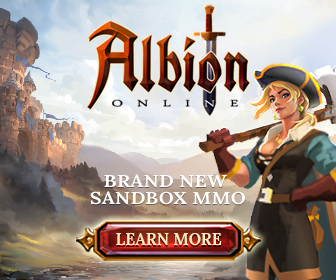 Any questions? Leave me a comment below!